Lara and I went on a muddy hike down at Roxborough State Park with the intention of shooting over the ridge and heading into Waterton Canyon. It was a little too muddy for that, so we stuck to one of the wider, drier trails.
We ran into a couple of mule deer who did not seem afraid of us.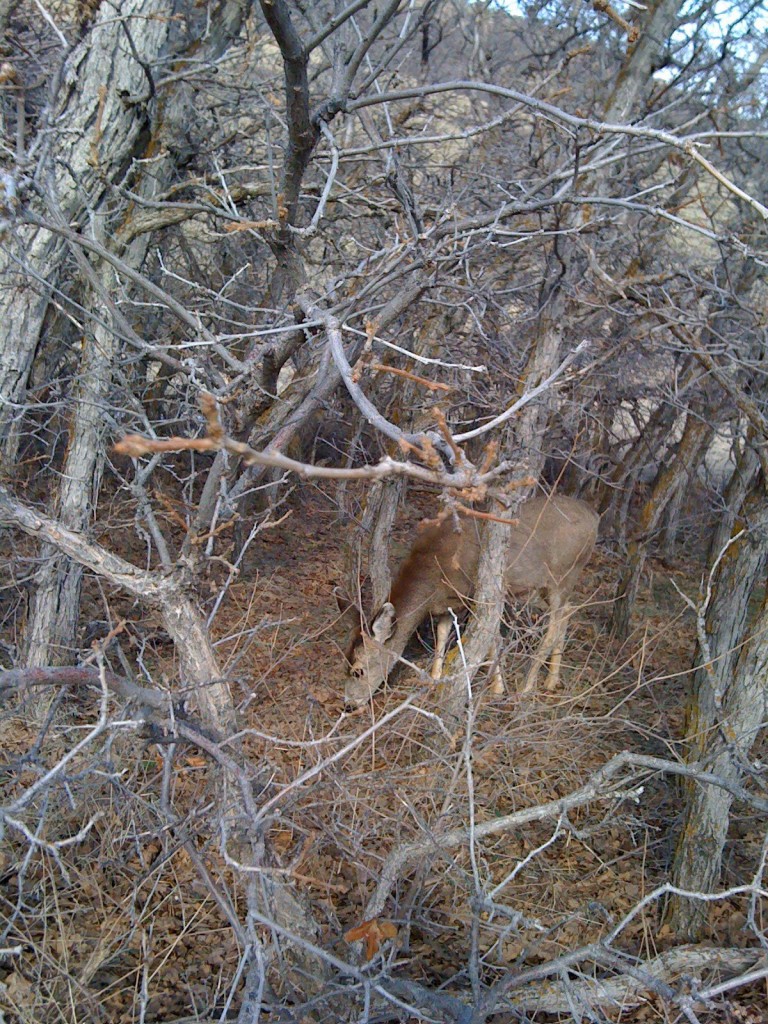 I kept smelling what I thought were either Javalina or maybe a skunk, but the aroma didn't quite match either. It became incredibly clear what it was when we ran across this:
The twig in the lower left is approximately 30 inches, so obviously whatever left the print was enormous. Also notice that it had six toes. While not the first to run across evidence of Bigfoot in Colorado, we felt extremely lucky to spot this, even if it is a mutant bigfoot with a vestigial sixth toe. This will surely increase the value of the carcass when he falls prey to one of the traps I set (baited with Big Macs).